YASH Technologies™, a leading technology services and outsourcing partner for global companies acquired Soltius Middle East FZ LLC (Soltius ME). Now Soltius ME is officially conducting business as Soltius ME – Division of YASH Technologies.
At YASH, we closely monitor the technology trends through our close association with best in class research organizations such as Gartner, Forester, IDC, CIO etc. Based on the needs of our customers and prospects tied to industry adoption of these technologies, we create focused practice areas within YASH to support them. These practice groups drive the need to form alliances with industry leading technology firms such as Microsoft, IBM, CISCO, SAP, Oracle and several others.
YASH not only invests in building capabilities within specific technologies of our partners, but also prepares our professionals through training and certification to ensure the highest quality of resources are available for client engagements. Over the years, YASH has developed alliances with SAP, IBM, Oracle, Microsoft, CISCO, CITRIX, Tableau, Actuate, Salesforce, CA and grown them to reach Gold, Platinum or Premier partnership levels to establish centers of excellence (COEs) by using respective technologies. Being a partner of choice and reaching highest levels of partnership with these companies, allows YASH access to the latest software, training and proficiency which eventually translates as tangible business value to our customers.
Soltius Middle East a division of YASH is a well-regarded SAP implementation and support partner to large and midsize organizations in the GCC countries. It is among fastest growing partners in the region.
Technology Solution Partners
SAP

YASH has several strategic alliances with SAP including Run SAP Partnership, SAP Gold Channel Partnership in several geographies, Service Partner and SAP Education Partnership (India). We are a preferred vendor for SAP Labs, SAP Hosting, a Co-development Partner and are also member of SAP Consulting Partner Program. Read More
Oracle

With more than 420,000 customers and deployments in more than 145 countries, Oracle offers a comprehensive and fully integrated stack of cloud applications, platform services, and engineered systems.
Our alliance with Oracle spans more than 2 decades and we are not only Gold Partner Worldwide, but also a Reseller and Consulting Partner.
By attaining Gold Level membership, Oracle has recognized YASH for its commitment to establish Oracle related knowledge in implementing Oracle applications, and for uniquely addressing the challenges of joint customers. YASH is one of the few partners specializing in JD Edwards and SAP integration skills, besides capabilities in E-business Suite. Read More
Microsoft

Founded in 1975, Microsoft is the worldwide leader in software, services, devices and solutions that help people and businesses realize their full potential.
YASH provides Microsoft services using certified technical consultants in Application Development, Integration, Collaboration, Content, Mobility, Dynamics and Office to its customers.
The Application development Competency helps YASH in gaining proficiency in Microsoft Products (Azure, Visual Studio, Windows Server etc.) as also access to over 100 Microsoft Innovation Centers worldwide to help accelerate technology advances adoption for the customers. The Collaboration and Content Competency establishes our capability to delivery high quality solutions using MS SharePoint and associated products. A unique blend YASH offers here is with Microsoft Mobility solutions using SharePoint for collaboration and integrating it with SAP based backend applications.
Application development and Midmarket Solution Provider competencies, help our technical teams to offer solutions on Microsoft .NET framework using Azure for cloud based implementations and Windows Server clubbed with BizTalk Server for on premise implementations. Read More
IBM

IBM is a globally integrated technology and consulting company with operations in more than 170 countries.
IBM has the world's most comprehensive portfolio of data and analytics capabilities in the market. We are also one of the handful partners certified as Primary Support Provider in IBM Cognos and Premier Partnership worldwide.
We are part of a select group of elite Premier Business Partners who can sell and service across all IBM software brands, which allows us to deliver comprehensive, industry-focused and business-aligned solutions. We are a certified Software Value Plus solution provider for IBM Cognos Business Intelligence and Financial Performance Management suite of products. Read More
Tableau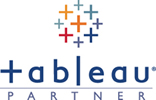 From Executive Dashboards to Ad-Hoc reports, Tableau lets you share mobile and browser based, interactive analytics in a few clicks. More than 10,000 organizations rely on Tableau, from world's largest enterprises and governments to mid-sized and small businesses, web-publishers, schools and non-profits.
As a Tableau's Alliance partner, YASH helps customers to choose the right software and services for your BI needs. Our certified experts have experience implementing Tableau and leverage their diverse backgrounds to help customers put in place and support the right BI solution.
CISCO

Cisco designs and sells broad lines of products, provides services and delivers integrated solutions to develop and connect net Cisco designs and sells broad lines of products, provides services and delivers integrated solutions to develop and connect networks around the world, building the Internet. Over the last 30 plus years, CISCO has been the world's leader in connecting people, things and technologies – to each other and to the Internet – realizing vision of changing the way the world works, lives, plays and learns.
YASH is a CISCO Select Certified Partner worldwide. Cisco Select Certification recognizes and rewards partners that have achieved a Cisco Specialization. Cisco Select reflects a partner's technological and business expertise in a specific Cisco Technology. YASH Infrastructure Management Services group specializes in delivery of CISCO based networking solutions.
Qlik

Qlik® delivers intuitive platform solutions for self-service data visualization, guided analytics applications, embedded analytics and reporting to approximately 35,000 customers worldwide. Companies of all sizes, across all industries and geographies, use Qlik solutions to visualize and explore information, generate insight and make better decisions.
YASH offers unique capability of providing Qlik BI and reporting solutions for real time data visualization to SAP, Oracle and Microsoft customers. Being SAP partner for HANA, YASH is uniquely positioned to provide best of the breed Analytics recommendations to its clients.
YASH has focused BI practice specializing in Qlik applications and skilled, certified resources, who have experience in providing Qlik solutions to large and medium enterprises.
Amazon Web Services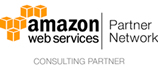 Amazon Web Services offers a broad set of global compute, storage, database, analytics, application, and deployment services that help organizations move faster, lower IT costs, and scale applications. These services are trusted by the largest enterprises and the hottest start-ups to power a wide variety of workloads including: web and mobile applications, IoT, game development, data processing and warehousing, storage, archive, and many others.
As APN Consulting Partner, YASH helps customers of all sizes design, architect, build, migrate, and manage their workloads and applications on AWS. YASH's subject matter experts, software-enabled services and cutting-edge solutions provide companies with tested, proven, and trusted solutions, allowing them to fully leverage the power of the public cloud.
The AWS Competency Program is designed to provide AWS Customers with top quality APN Partners who have demonstrated technical proficiency and proven success in specialized solutions areas. Partners who've attained an AWS Competency offer a variety of services, software, and solutions on the AWS Cloud. AWS offers a reliable and secure cloud infrastructure platform that enables businesses to quickly deploy SAP Solutions in the cloud. As a premier SAP Competency Partner YASH helps customers implement, migrate, and manage SAP applications running on the AWS Cloud. Read More
OpenText

OpenText is the largest independent software provider in Enterprise Information Management (EIM), with over 100,000 customers worldwide.
YASH is consulting and development partner for OpenText. Working closely with OpenText professional services organization, YASH supports many fortune customers and provides services through established methodology of global delivery. Over last 10 years, YASH was instrumental in delivery and integration of Actuate BIRT reports using certified and skilled resources. The Actuate BIRT practice in YASH has one of the largest number of certified and experienced resources.
Canon

Canon Information and Imaging Solutions, Inc.(CIIS), a wholly-owned subsidiary of Canon U.S.A., Inc., was formed to harness the power of two of Canon's greatest intangible assets: In-depth knowledge of information flow and the best imaging technology. Utilizing Canon's vast collection of imaging technology and development tools along with select third-party enterprise applications, CIIS will deliver compelling market-driven solutions in the area of cloud computing and business process integration.
CIIS's new SOA-based imaging platform called as Enterprise Imaging Platform (EIP), will empower organizations to cost-effectively streamline the business processes and document/image management capabilities. YASH Technologies is one of a handful of partners that deploy the Enterprise Imaging Platform (EIP) solution in the US market. Read More
Worksoft

Worksoft Inc. offers software that helps organizations to automate their business processes and innovations. Worksoft for high speed process discovery and functional testing of digital, web, cloud, mobile, big data, and dozens of enterprise applications, including SAP®, Oracle, and Salesforce.com.
As a Solution Provider Partner, YASH helps organizations handle the dynamic nature of business processes using the automation technology and transform the solution testing for quick deployment into the market. YASH focuses simplify the business processes in a cost effective, certified manner and bolster overall testing and automation ROI. The partnership between YASH and Worksoft is designed to deliver immediate value for clients looking to automate business process validation for enterprise solutions.