Soltius offer solutions on the comprehensive Mobile Enterprise Platform to develop mobility solution that capitalizes on new business models and unlocks workforce productivity. With technology expertise in SAP, Oracle, Microsoft and industry knowledge, our mobility consultants will engage you to develop your organization's mobile blueprint and implement solutions across a diverse range of mobile platforms and devices.
Soltius Mobility offerings include:
Mobility Roadmap & Process Consulting.
Solution Development in new SAP Mobile Platform
Industry Solutions
Mobile Application Development
Enterprise Mobile Management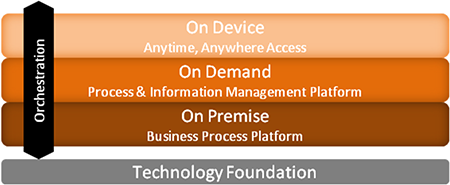 Mobile Enablement and turnkey solutions
Soltius offer mobile enablement solutions through right strategy, solution selection, mobile adoption, roll out and support within enterprises.
Our services include
Determine how mobile technology adoption will impact your organization.
Identify relevant scenarios for deploying mobile software solutions.
Design a clear mobile strategy and prepare for implementation and development.
Develop user-centric mobile apps that meet your unique business needs.
Educate and train your staff – to accelerate user adoption and maximize productivity.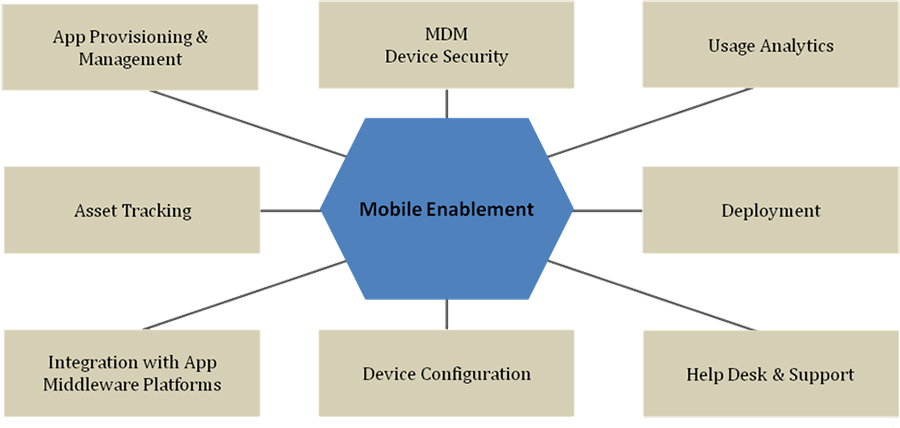 To know more about our mobile enablement solutions, please write to us, mobility@soltiusme.com
send
Standard Mobile app implementation

Our mobile solution implementation team offers the expertise to implement SAP mobile platform solution framework and application development. Soltius expertise include SAP Firori, SAP Mobile Platform, Syclo, Mocana and the entire suite of SAP ready to deploy Mobile Applications.
SAP Rapid deployment solution for enterprise mobility
Select software component
Fixed price services
configuration and enablement of content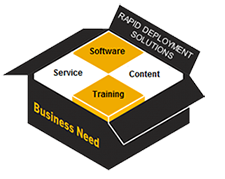 SAP and Partner Mobile App
Over 50 industry specific,LOB,and analytic apps Monetize partner -built SAP-Certified Mobile Apps via SAP Store
SAP Mobile Platform
Create and roll-out B2E,B2B, and B2C mobile apps on all major device types
Enterprise edition contains the capabilities of SMP and Agentry
Consumer edition contains the capabilities of sybase Mobiliser
SAP Afaria
We delivers centralized control of the enterprise's mobile devices, data and apps
SAP Application Management (Mocana)
Wraps comprehensive access and data security policies into app
SAP Mobile Document
View,present and collaborate on personel business documents and corporate content
Telecom Expense Management (Tangoe)
Efficiency manage and control telecom costs for mobile employees
For more info on our mobility implementation offerings and the list of products please write to us, mobility@soltiusme.com
send
On Demand Application Development
Soltius offer on demand mobile application development to enterprises to increase the productivity, competence and for smarter engagement of customers, partners and employees. Our unique differentiator is to develop mobile applications on custom specifications in short time frame and offer continuous enhancement to integrate the mobile application as part of the core business process.