The rising demand of healthcare services paired with restricted supply of healthcare solutions has resulted in governments across the region implementing new technologies, systems of care, and considering further partnerships with international healthcare providers. The Middle East healthcare services market has experienced considerable progress over the years due to favorable demographic and economic factors driven by aging populations, chronic/lifestyle diseases, emerging-market expansion, and treatment and technology advances.
Soltius understands the complexities involved with running a healthcare institution, balancing both profitability on one side and best patient quality care on the other. Soltius is the leader in SAP for Healthcare in the Middle East. The organization has a dedicated consulting team based in the Middle East with ISH and ISH Med experience, supported by worldwide network of resources. Soltius has excellent relationships locally and worldwide with SAP Industry Business Unit for Healthcare.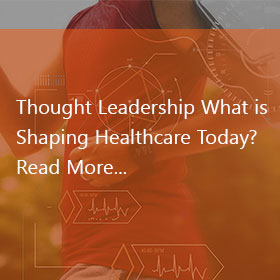 SAP for healthcare provides a holistic, modular, flexible hospital information system which has benefited over 2300 healthcare organizations globally. Soltius Middle East has, through its engagements in the Middle East, taken this solution and enhanced it specifically for the Middle East requirements.
Our Solution
Our Solution includes all aspects of SAP ISH and ISH*Med solution and includes the Soltius Innovations.
Our Innovation
We have built on top of the standard SAP solution a number of additional innovations which enhances and localizes the solution for the Middle East. In particular, the following areas have been developed:
Package Accounting
Contract Schemes and eClaims
Managing Discounts
Pharmacy Point of Sale
Doctors Commission
Dietary Meal Management
Controlling & Profitability Analysis
Profitability Analysis
Revenue & Revenue comparison Management reports
Our comprehensive services for Healthcare Industry
ERP Environment: Integrate the flexibility and scalability of the Cloud while maintaining control of your ERP environment.
Managed Services: Create value for your business and boost efficiency and accuracy while curbing IT spend
Mobility: Our expertise in mobile technologies helps oil and gas companies deliver information to their workforces, no matter where they are.
Insights, Data and Analytics Services: Convert massive amounts of field data and sensor information into an intelligent business platform to enhance your producing assets
YASH and Soltius Advantage – More than what you think
With YASH and Soltius' deep understanding of the healthcare industry and time-to-market needs, we focus on operational efficiencies, risk reduction, and customer service to provide incremental and cost-effective solutions. Soltius is a chosen partner of many healthcare organizations because we improve their technical structure to support and adapt to constant change, provide value-added tools that help manage hospitals as enterprises, and enhance decision support systems.